PHOTOGRAPHER IN WATER END
I'm Steve Pearcy, a freelance photographer and videographer offering a full range of photography and video services in and around Water End. Alongside my team of dedicated professionals from our base in Watford, we're able to deliver a great service at an affordable price for all commercial and personal projects near Water End and the surrounding area. I've been in the industry for over 20 years, providing a full range of genres for personal and corporate clients and I've a passion for delivering great results at a cost-effective price. If you're looking for a photographer in Water End then look no further!
I'd be happy to discuss any of your requirements without obligation - please call me on 07961 552779 or email steve@stevepearcy.co.uk if you prefer.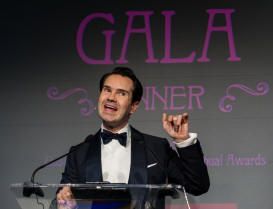 I offer both corporate and social options, including portraits, product images, parties and events, alongside wedding packages that consist of traditional, formal shots, mixed with modern, reportage style photography. So whether you're looking for a local photographer to capture images of a wedding or personal portrait images, corporate event, award ceremony, christening, trade show, bar and bat mitzvah, formal function - or you require a fully delivered corporate production solution - I offer a full range of services to suit all requirements and budgets.
Water End Photographer
As well as photography, I also supply a total videography service, using the very latest in high definition, widescreen video cameras for both corporate and personal projects. I can provide video for every eventuality at any kind of event, from a party or wedding through to a corporate event or even full corporate production. In terms of video production we offer a full range of editing, script writing, voiceover plus author DVD's or supply your finished product in the most appropriate format for digital use.
Commercial Photography and Video In Water End
I have a track record of delivering successful projects including commercial photography and videos, product photography plus corporate events and conferences in Water End. Take a look at some examples of our photography and video output on this page, watch our recent time lapse example here or you can view our Corporate Showreel on YouTube via this link. Find out more about the full services we can offer commercial clients in Water End here or contact me directly via email: steve@stevepearcy.co.uk
Water End Wedding Photographer and Videographer
I've been covering wedding photography in Water End for many years and pride myself in capturing those truly special wedding day moments. I want you to remember your wedding day just the way you want to so offer straightforward packages with optional add-ons to suit your individual requirements and budget. There are no hidden costs or complicated price structures.
Over the years I've covered a multitude of different weddings including African, Turkish, Greek, Muslim, Buddhist, Hare Krishna, Hindu and of course same sex civil ceremonies. I have extensive experience of Jewish weddings also with packages including Ketubah signing, Bedeken, the service in full, reception arrivals, Simcha dancing, Hamotzi, speeches, toasts & Grace, Israeli dancing, Bride & Groom's 1st Dance together, cutting of the cake and dancing until the end of the evening. So if you're planning your big day and want a local Water End wedding photographer at a very competitive price find out more about what we can offer here.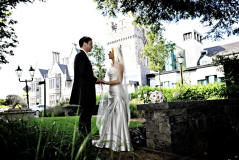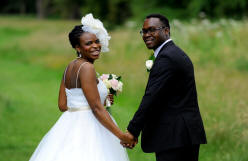 Social Event Photographer In Water End
Using a professional photographer or videographer to capture the fun and experience of a social event is a growing field that I cater more and more. Events include celebrations such as 21st, 40th, 50th and 60th birthday parties, anniversaries such as Silver and Gold wedding anniversaries, bar mitzvahs, graduation parties - everything really! I supply photography and video for any form of event or party in the Water End area, ranging from a single roaming cameraman to a whole film crew to suit your requirements. Find out more about our social event photography services in Water End here.
Portrait Photography Water End Area
I specialise in delivering stunning portrait and bespoke imagery for your home, portfolio or friends and family. I can take shots of you and your family in modern studio facilities within easy travelling distance from Water End. From bump to baby, toddler to teen, aspiring models or happy families, I provide an amazing photographic experience for everyone. I can even take stunning images of your family pet!